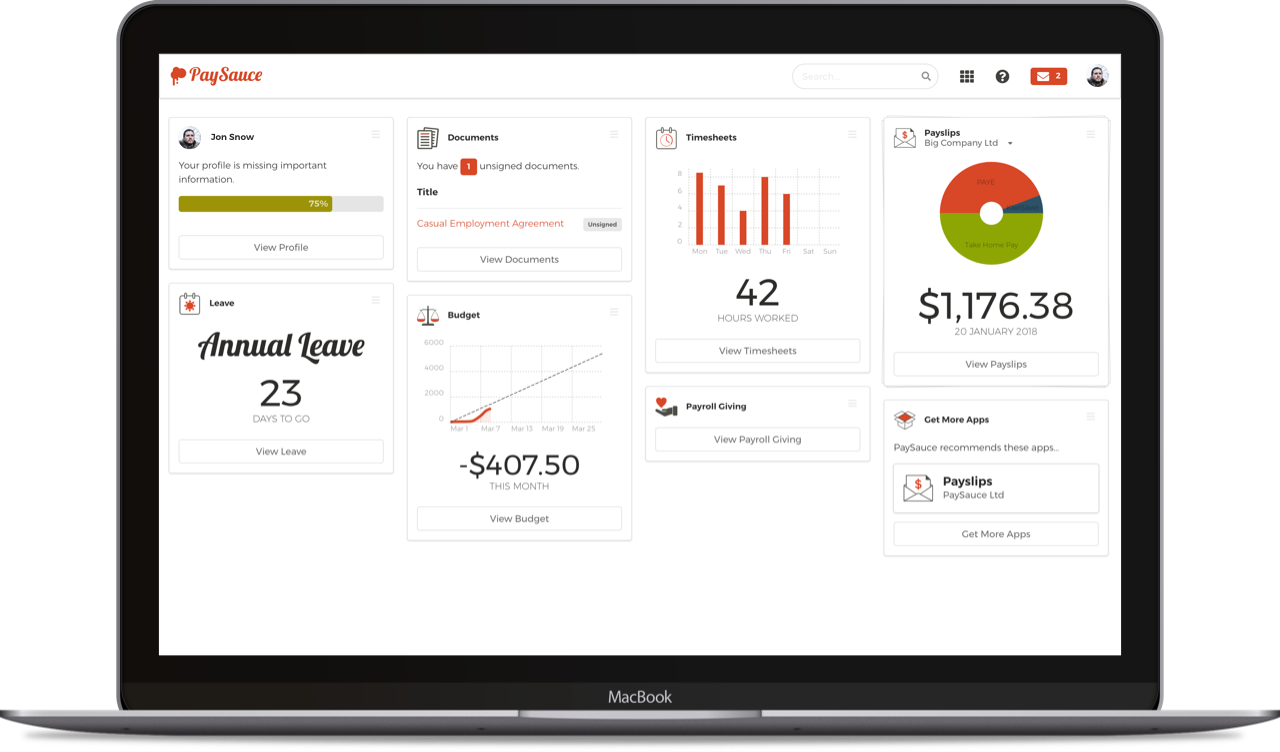 What is the beta platform?
It's the new version of PaySauce. Instead of providing a single app, we've built a platform to host a variety of apps. This means we can keep bringing you solutions way beyond payroll, like rosters, contracts and more.
Read more about the release of the new platform here.
Can I still use the current app?
Sure! Don't you worry. The original PaySauce and the new PaySauce are in sync, so you can switch between them. When it's time to move permanently, we'll make sure it's really easy for existing customers.
Can I access the current app from the new platform?
You can. When you log into the new version, you'll see the current payroll app as an icon on your dashboard.
What other apps are available?
You can see the available apps on the new platform here:
Keep your eyes peeled, because there are a whole lot more to come.
How do I access the new platform?
Existing customers can log in here with their usual email and password:
New customers can create an account here:
I'm keen to partner with PaySauce and get my app on the platform! What can I do?
Patience, young grasshopper. We're planning to open up the platform soon, but we're not ready for you just yet.
I'm full of questions, where do I get more answers?
We'd love to fill you in! You can contact us via the usual channels.